After the backfill inside the foundation walls is re-graded and compacted, it's time for the under slab plumbing. This involves installing (aka "roughing in") the water and wastewater lines that run under the foundation slab. Because I have a utility room and accessory dwelling unit (ADU) on the first floor with its own kitchen and bathroom, this was a pretty big step.
First, my plumber looked at the plans and marked the locations of fixtures and pipes with spray paint. Then he dug the trenches and installed the ABS pipe. After a muni inspection the trenches were backfilled and re-graded.
This stage in the foundation process requires that you coordinate between several different subcontractors (namely your plumber, foundation crew, and possibly also your excavator). I read a few cautionary tales about miscommunication resulting in slabs getting poured before the under slab plumbing was installed. Portions of the slab had to be cut up to retrofit the pipes. It probably goes without saying that this would be a very expensive mistake.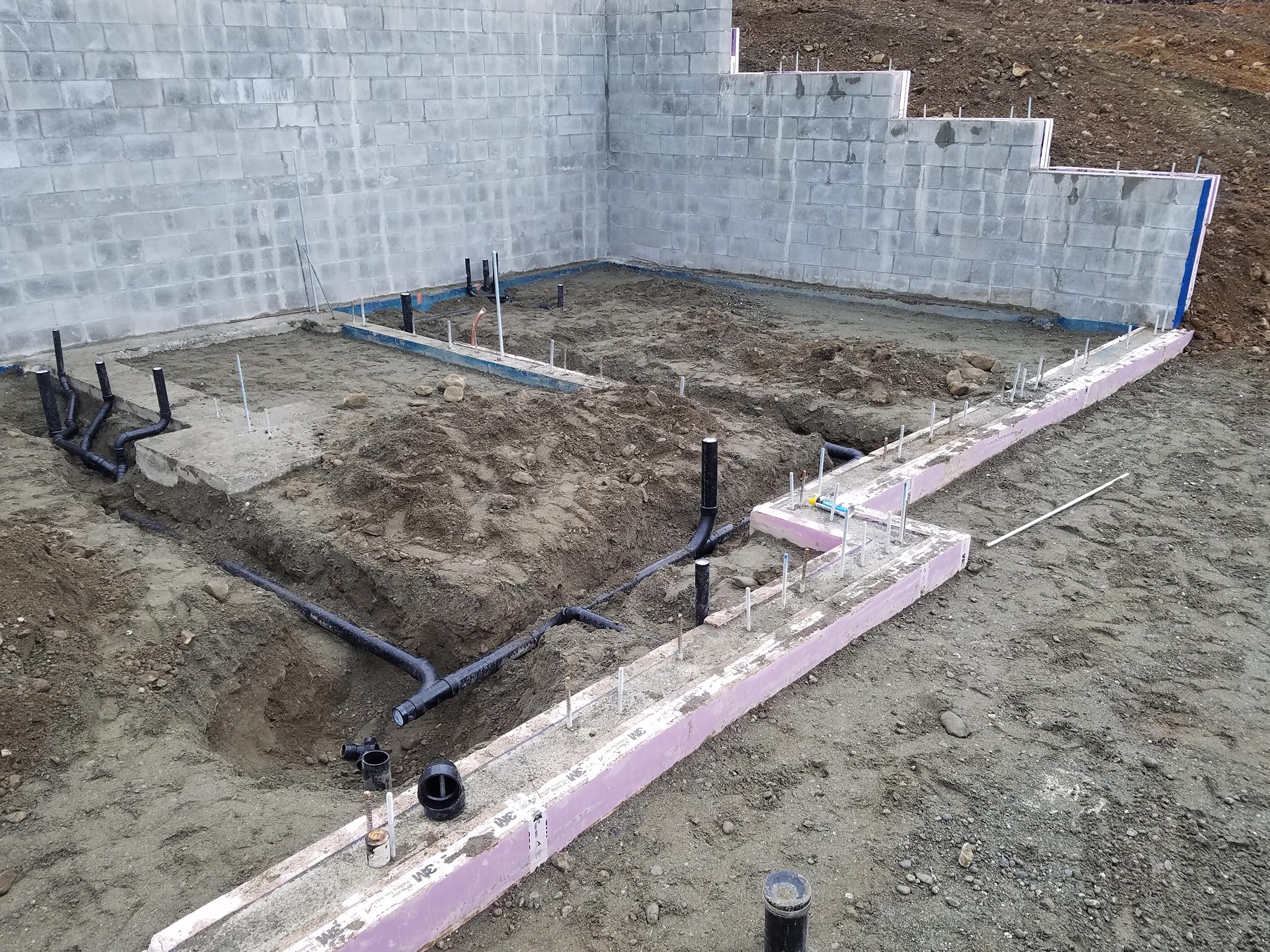 Photos taken October 24-26, 2019. Posted December 29, 2019.
View on Instagram
Check out the AK House Project Instagram account for feedback and comments on posts.