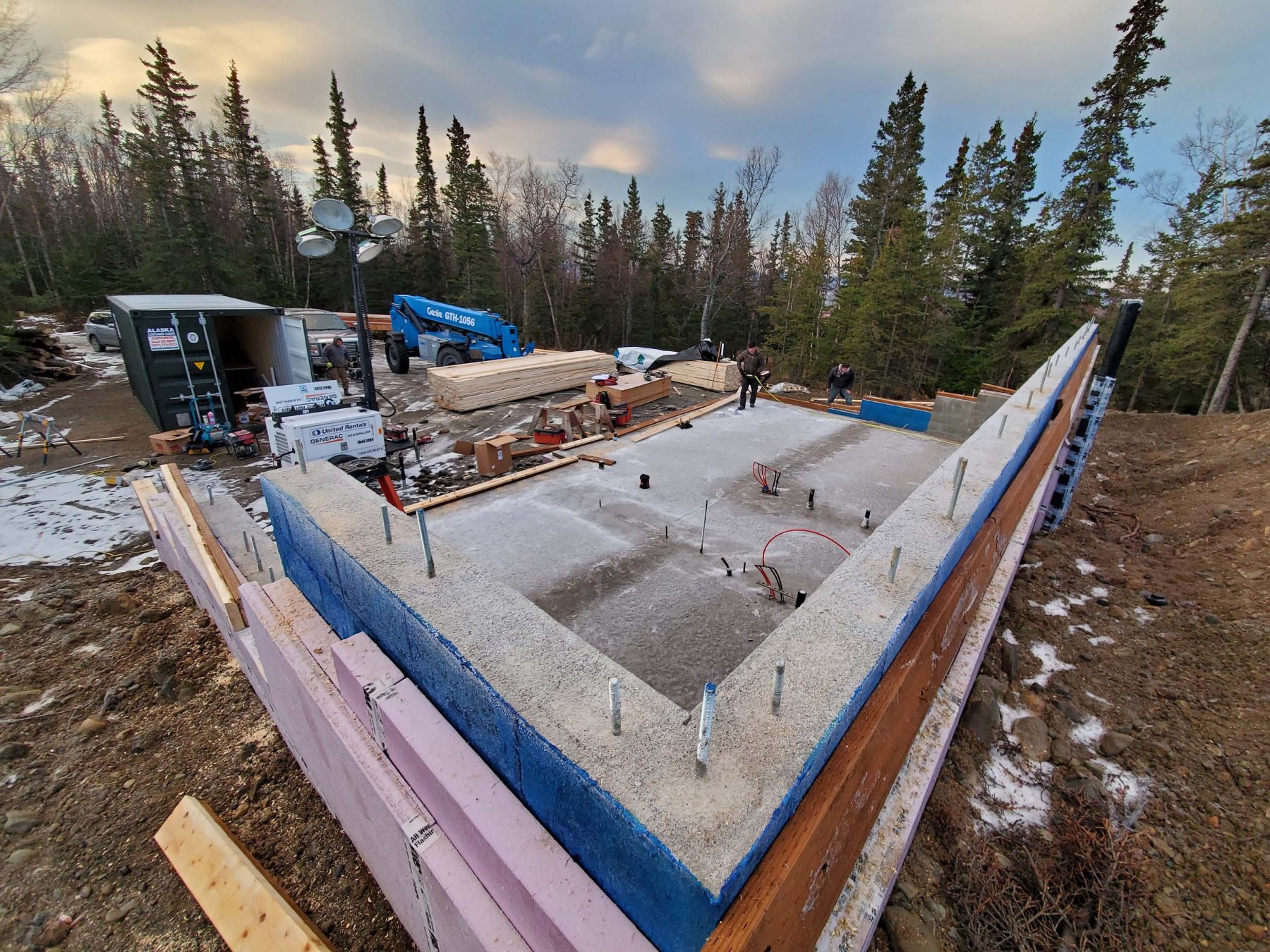 Day one of framing. Builder's Choice dropped off the first load of lumber early in the morning and the framing crew immediately got to work on the sill plates. Sill plates (also called "mudsills" or just "sills") are long pieces of wood placed face-down on the foundation wall and anchored to the wall with large bolts. Because the sill plates are low to the ground and adjacent to a porous and potentially damp concrete wall, sill plates are made out of pressure-treated lumber infused with copper-based preservatives.
A waterproof, flexible "sill gasket" goes between the foundation wall and the sill plate. The sill gasket serves two purposes. First, it prevents water from rising from the foundation wall and into the sill plates. While pressure-treated lumber can't be damaged much by water, the untreated framing above it can be. Second, sill gaskets block air. The juncture between the foundation wall and framing is notorious for air leakage. When you take the whole perimeter of the foundation into account, even a hairline gap in this location can add up to the equivalent of keeping a window cracked year-round.
Most builders seal sills with rolls of crinkly polyethylene or polystyrene foam. I kinda went the extra mile here and bought a roll of EPDM building gasket from a company called Conservation Technology in Baltimore. EPDM rubber is extraordinarily durable and flexible in all temperatures, which should keep this important juncture in good shape for the life of the building.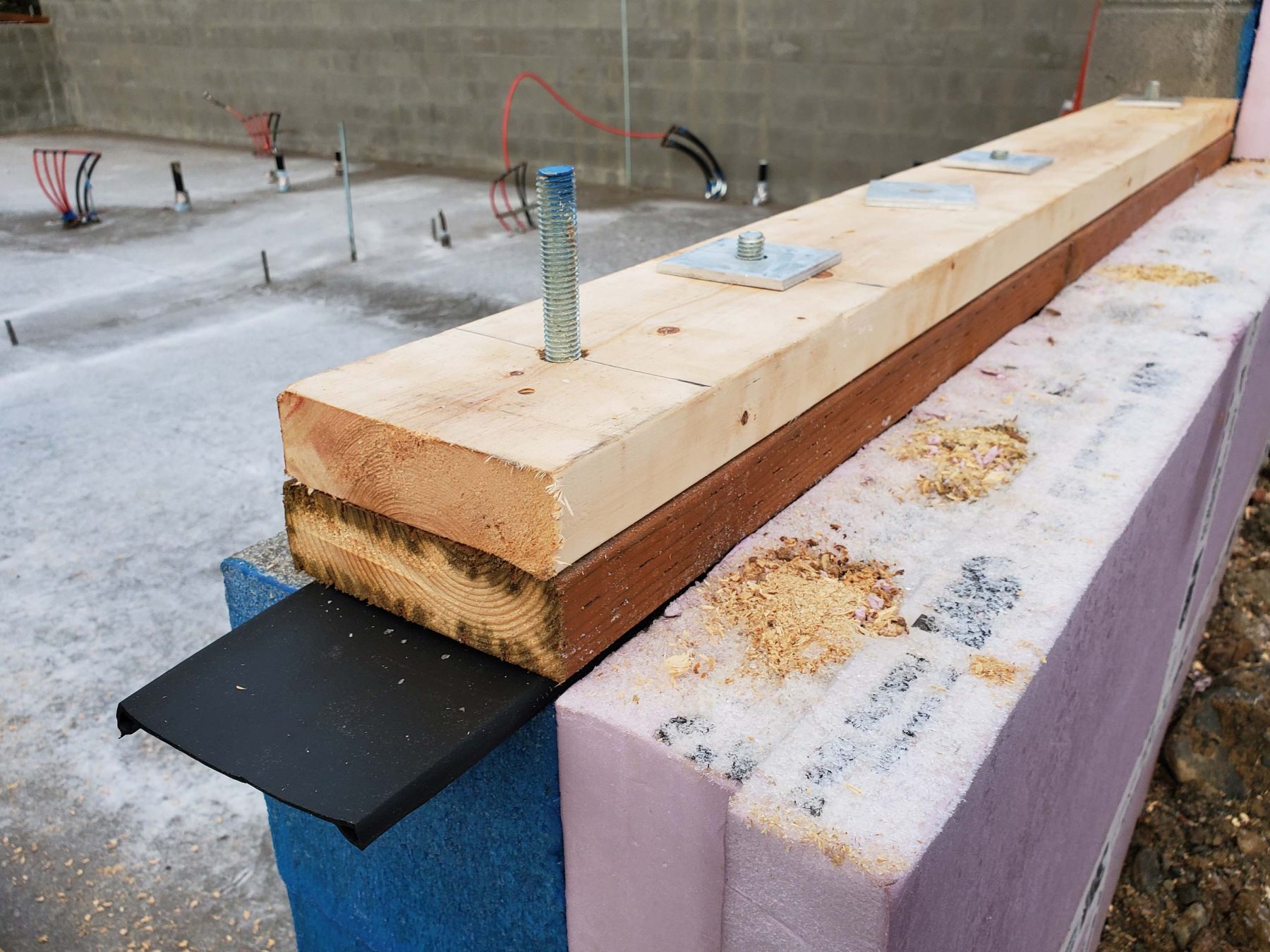 Photos taken December 12, 2019. Posted January 3, 2020.
View on Instagram
Check out the AK House Project Instagram account for feedback and comments on posts.