This is not a post I wanted to write, but I said I'd be open about mistakes and this one was a big one. Well, a lot of big ones.
I knew I didn't have the knowledge to frame a house or supervise a framing crew, so I decided to use a general contractor. I interviewed several GCs, and ended up hiring a former high school classmate who had just moved home to take over his family's construction business. He assured me that his lead framer was one of the very best in Anchorage, and that his crew did top-quality work. There were a few weird anomalies (more on that later, maybe), but overall the process went smoothly and I was happy to have this part of the project outsourced.
A week or two after the framing was done, I invited a group of friends up to the jobsite for a quick tour and mini-celebration. Most people enjoyed poking around, but one friend's husband, an experienced finish carpenter, looked concerned and pulled me aside. "I don't want to scare you or nothing," he said, "but there's a lot of problems here." I was incredulous, but I invited him back to the house later and he started pointing out issue after issue. Framing doesn't need to be pretty, but it's supposed to be "flush and tight." Not here. Rafters had been installed incorrectly, framing components were split and broken, and there were countless crooked cuts and big gaps in framing assemblies. One windowsill was so so crooked it was cringeworthy. Nailing was missing, and there were mis-shot nails everywhere. Unfortunately, I'd find out later that these problems were just the tip of the iceberg.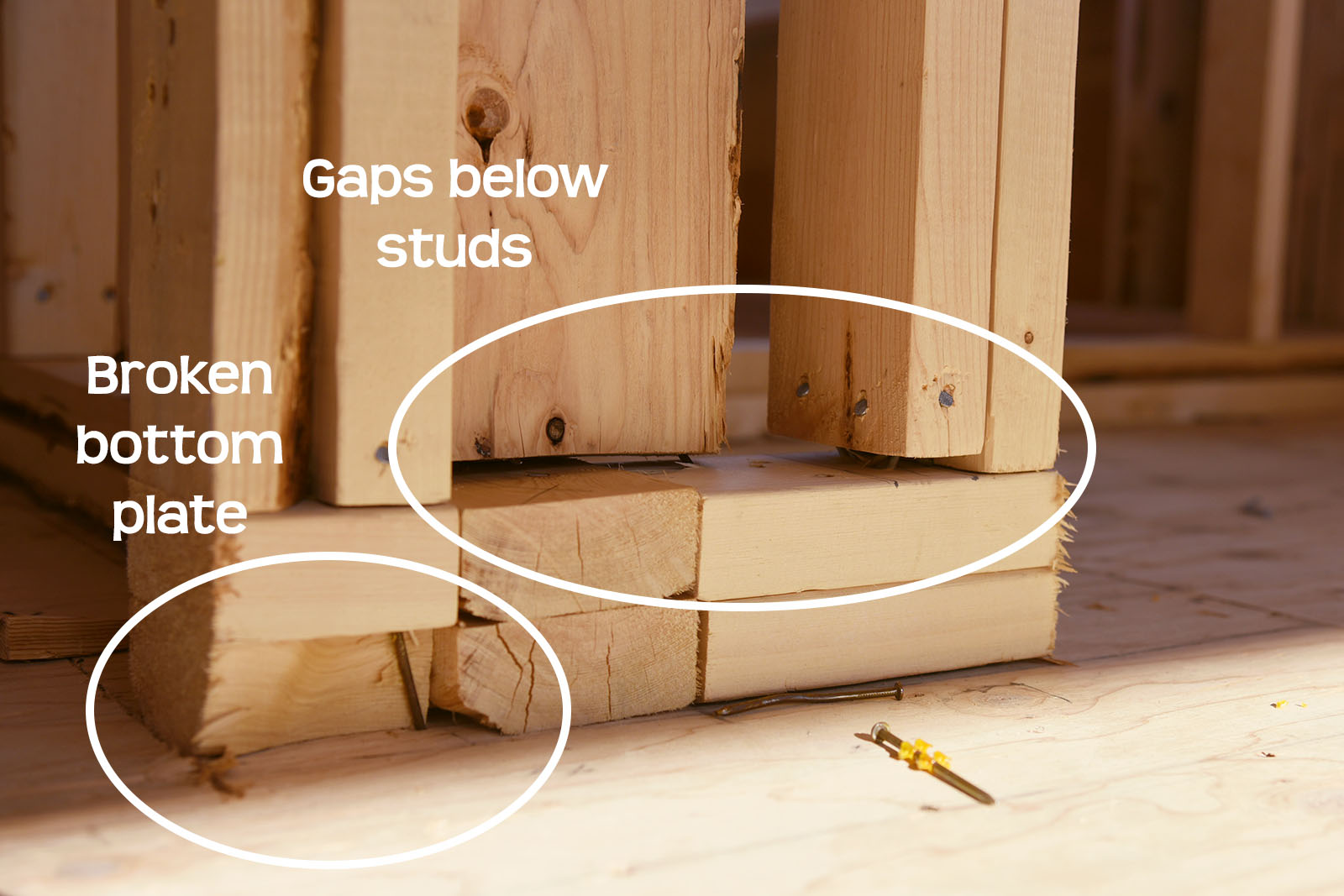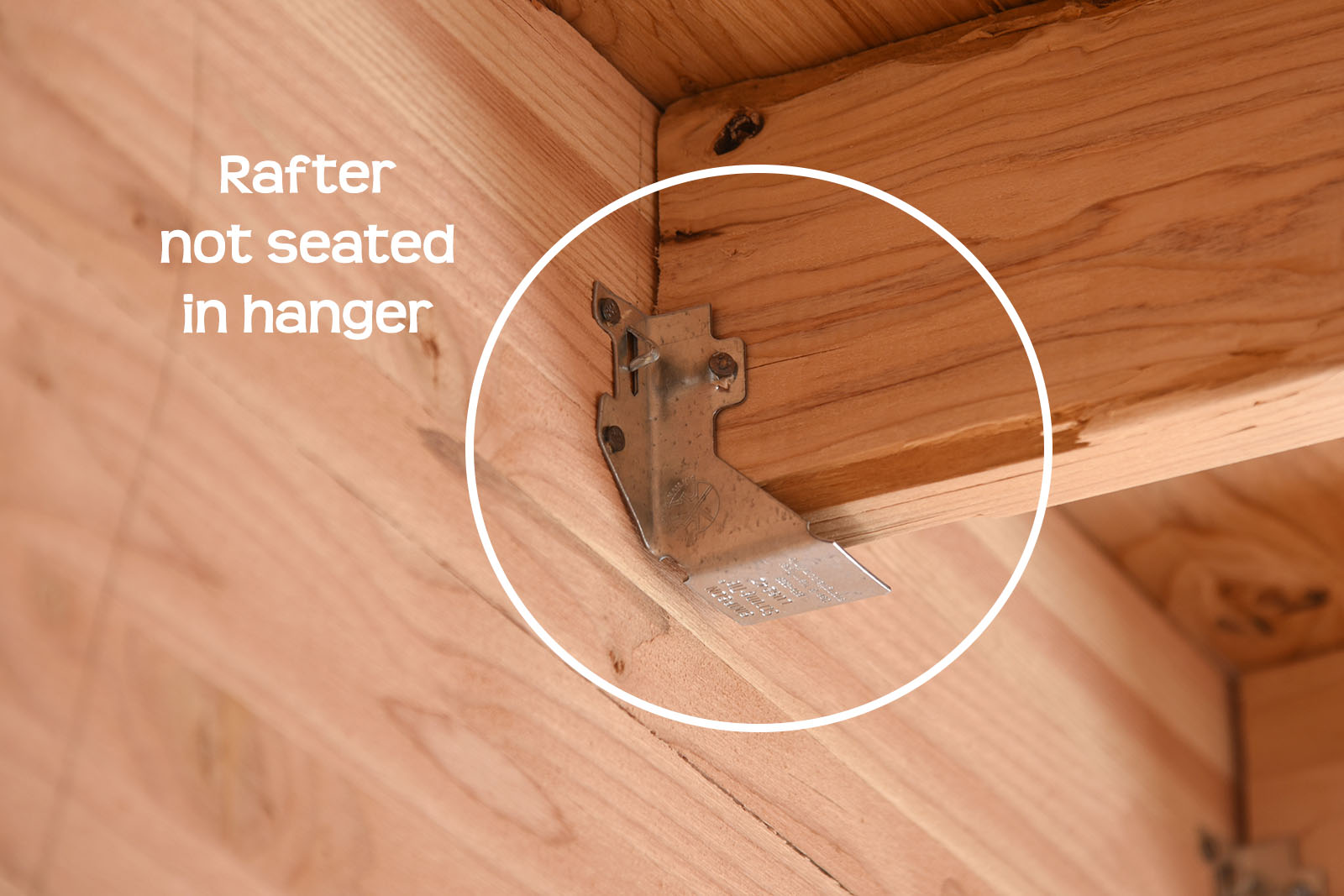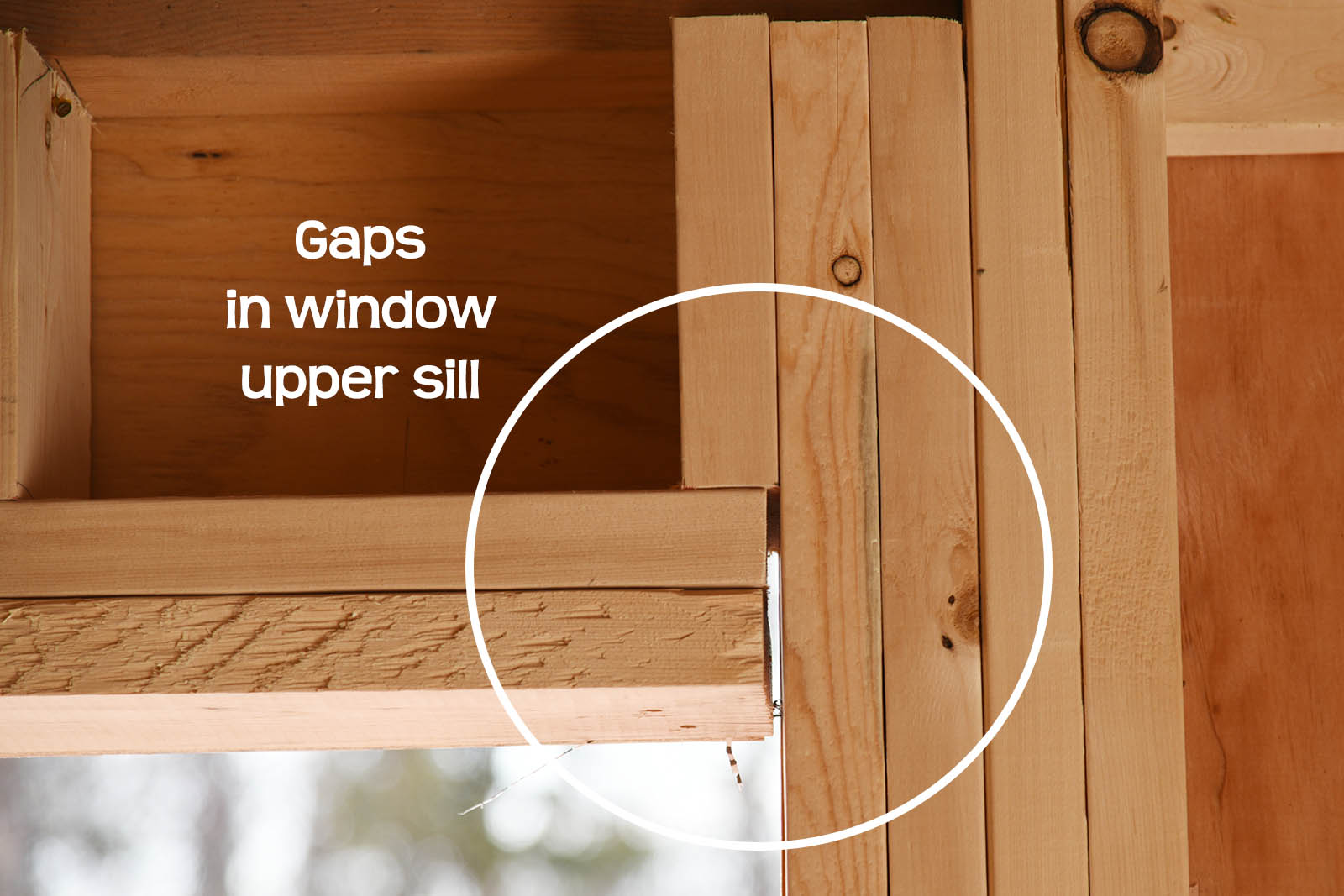 I've really enjoyed learning about building science and techniques and sharing my attempts to figure out how to "do things right." Unfortunately, depending on how things go this account might center around my journey to fix what one licensed building inspector later called, "one of the shoddiest framing jobs I've seen in Anchorage in a long time."
Well, shoot. Buckle up.
Photos taken March 23, 2020. Posted March 23, 2020.