Keeping track of the problems with my framing was becoming an overwhelming task, so I was intrigued when my buddy Cale Green at Alaska Remote Imaging offered to create a Matterport scan of the project. To create a scan, a special 3D camera on a tripod is placed at various locations throughout a building's interior. At each location the camera swivels 360 degrees on the top of the tripod, generating overlapping sets of spatial and photographic data that is merged by software into a seamless 3D model.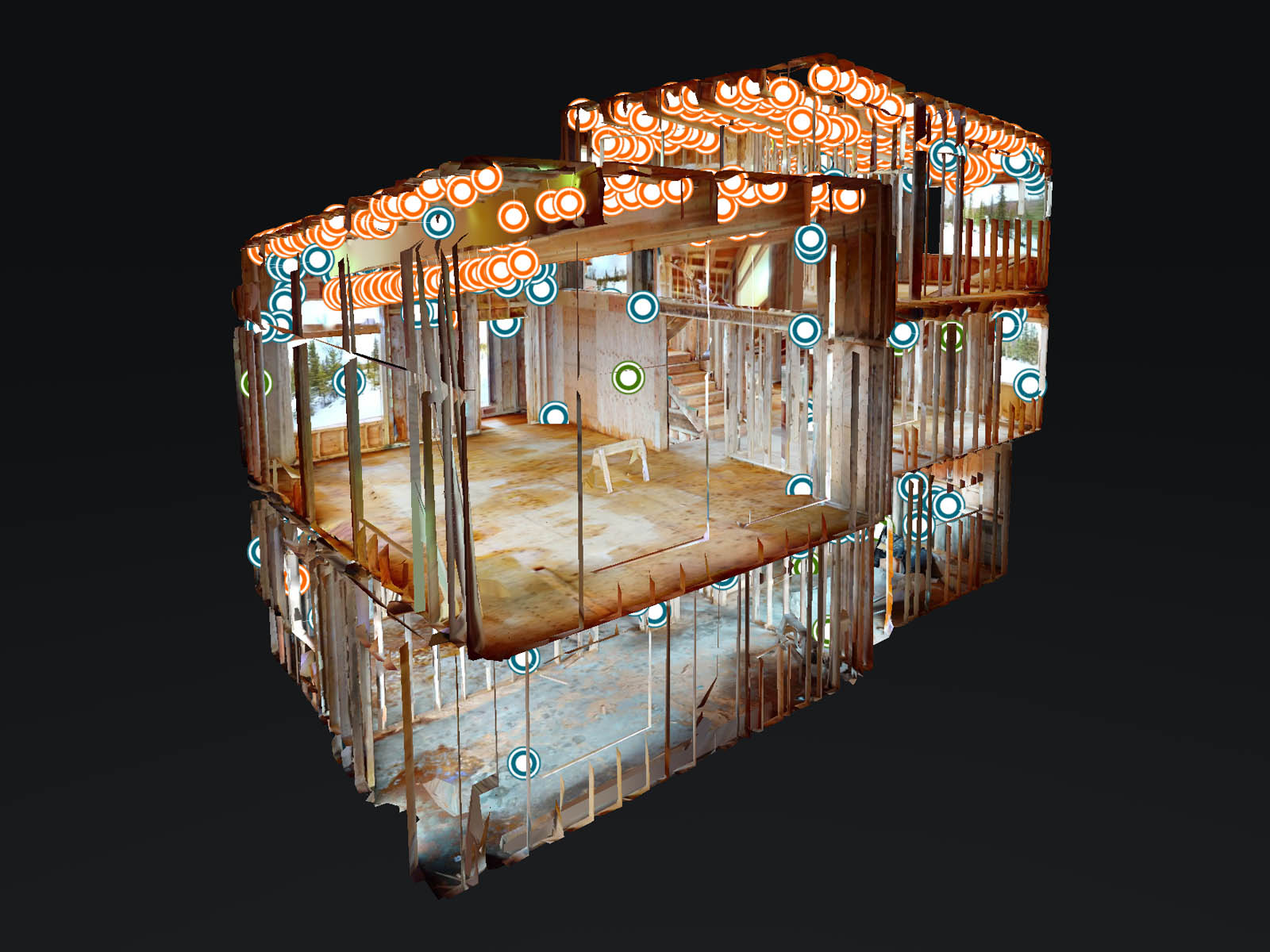 Once the model is complete, Matterport lets you move through the simulated space on your computer or phone, much like Google Street View (in fact, models can be added to Street View or Yelp). Matterport also provides measuring tools, generates floor layouts, and lets you tag points of interest with descriptions and media. I tagged over 400 construction defects in the interior of my home, and was able to attach photos and videos to many of the tags. I honestly can't think of a more organized or thorough way to document a construction project.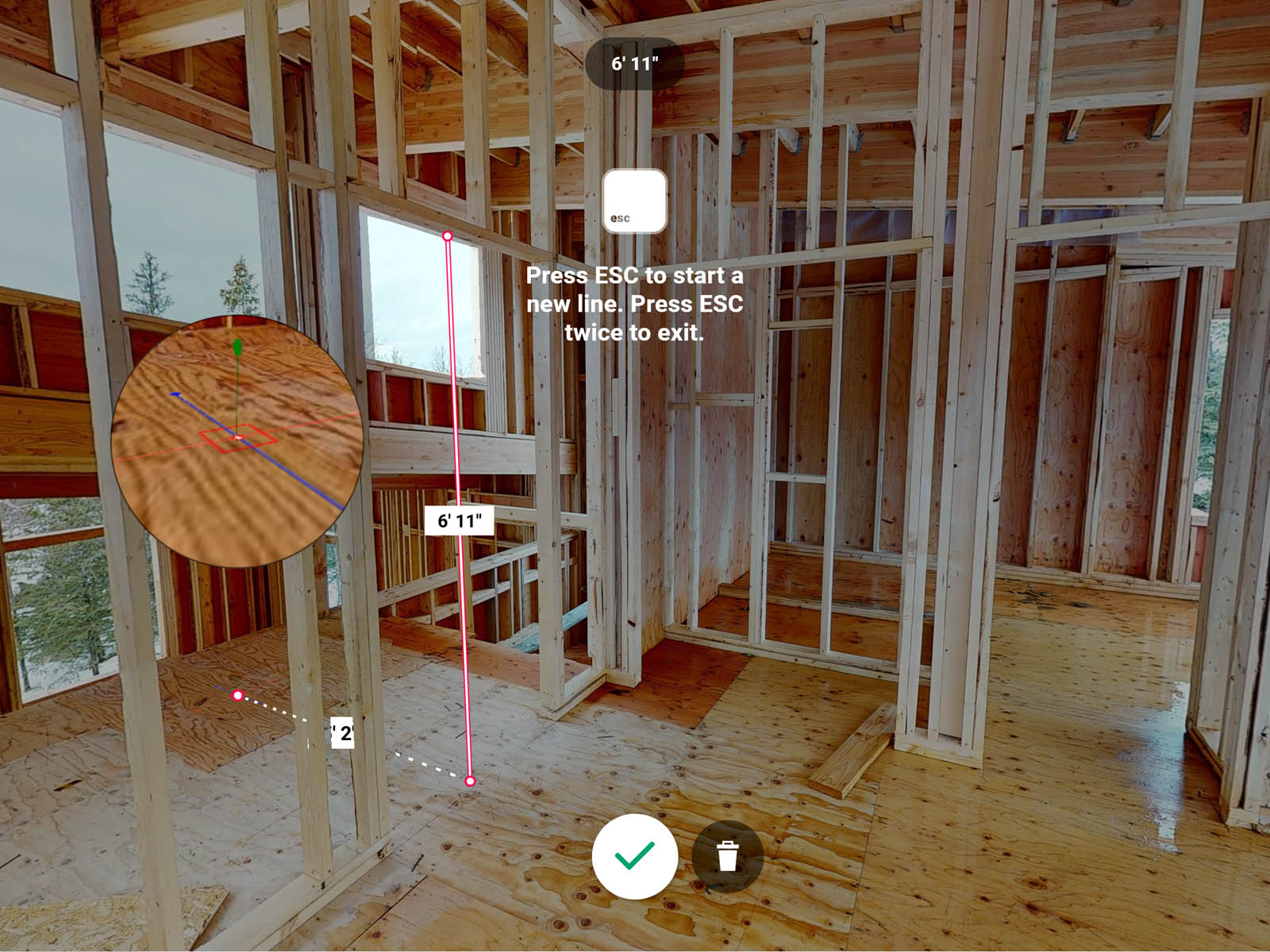 Matterport (and similar platforms) have been around for a while, but their use has mostly been limited to commercial and industrial applications because of the cost of the cameras and services. As the technology improves, 3D modeling will probably become much more common on small-scale residential projects like mine. Once I have all of the plumbing and electrical in, I hope to create another scan so that I'll always know exactly what's inside of my walls.
Big thank you to Cale Green, Drew Cason, and Sean Doody at Alaska Remote Imaging. Though the purpose of this scan was not especially positive, Matterport has been really helpful and playing around with the platform was honestly a lot of fun.
Posted May 23, 2020.