Every day the house looks different. Today I pulled up to find most of the main floor interior framing complete. It was fun walking between the rooms and getting to see the plans come alive again.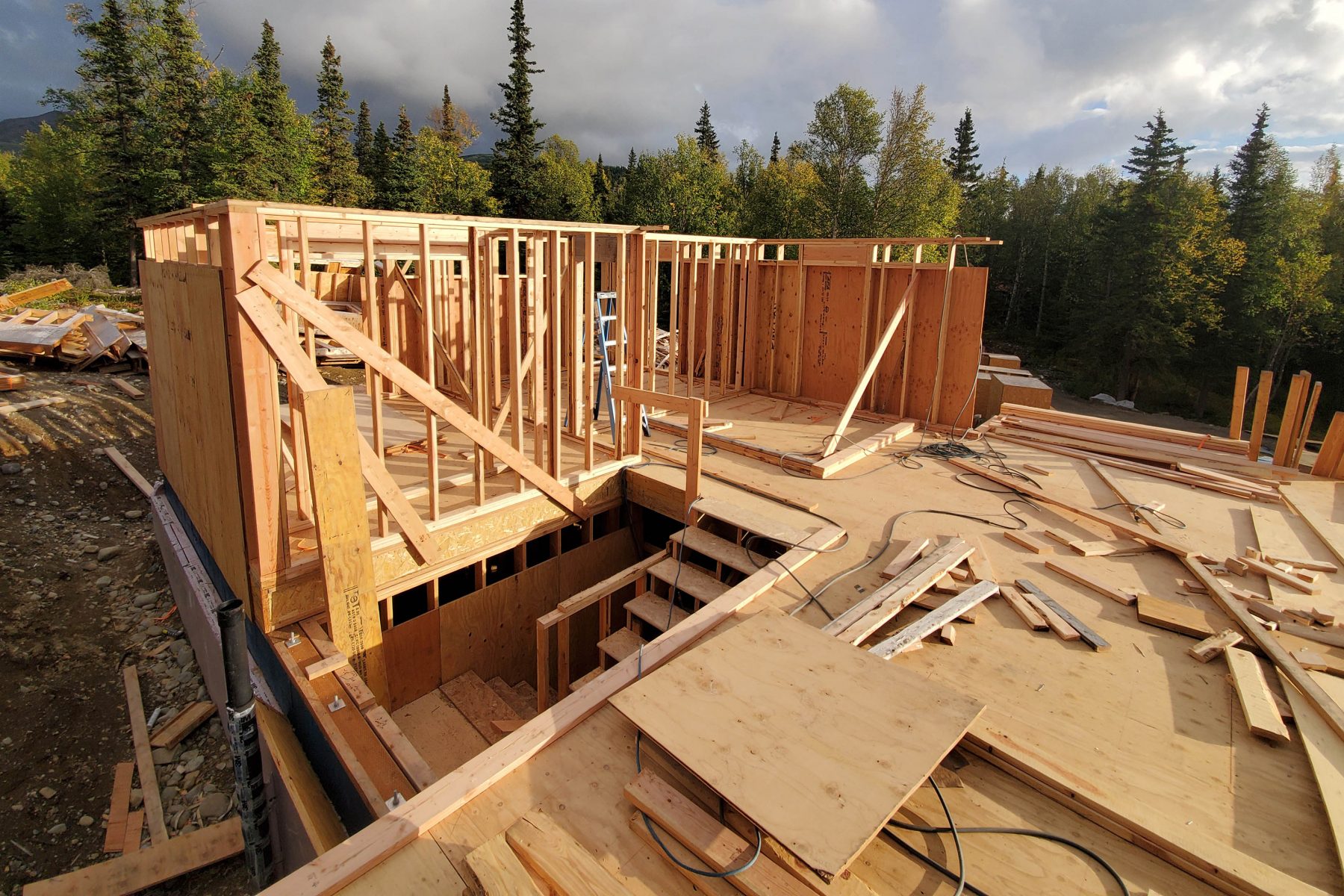 Rodney, my framer, works with only one additional carpenter. There's a lot of lighthearted debate online about what the "perfect" size is for a framing crew. Most residential crews number somewhere between two and eight, though some crews are much larger and–rarely–a framer will even complete a house single-handedly.
In a small crew all work is done either by or directly under the lead framer, meaning that quality (and quality control) may be tighter. However, small crews tend to be slower and can be challenged by tasks that require multiple people, such as standing big walls. Larger crew sizes can mean faster work, more specialization, and even flexibility between jobsites, but large crews demand more management and oversight to avoid inefficiency. Other factors, such as having a boom truck or crane on site, or the size and design of the house, also have a big impact on the "perfect" crew size.
Of course, what matters most is that the people completing and overseeing the project are knowledgeable, care about their work, and have the resources to do things right. Rodney might be faster with another carpenter under him, but then again… maybe not. And this time the work is being completed in a way that reflects decades of building experience and an obvious desire to build the house correctly rather than quickly or cheaply. As is often the case, having the right people on the job is more important than having the "right" number of people.
View on Instagram
Check out the AK House Project Instagram account for feedback and comments on posts.